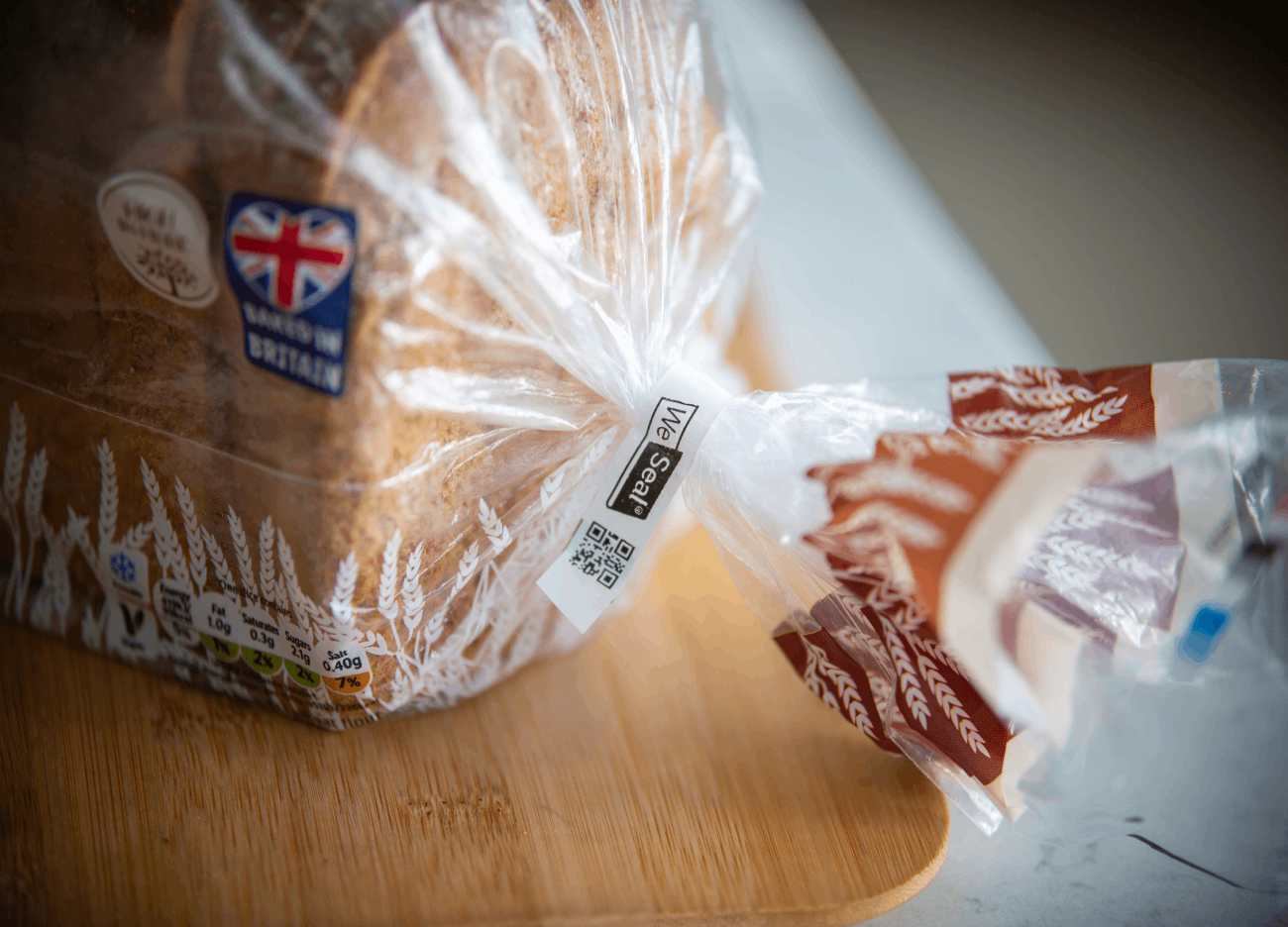 A sustainable bag sealing alternative for modern bakeries
Rigid plastic tags, metal twist ties and clip bands might be a familiar sight on packaged bread and other bakery products, but today's eco-conscious consumer is demanding more than just familiarity.
UK-based company We Seal disrupted the British market in the 1980s, introducing a metal-free bag closure that was resealable, thermal print compatible, safe if swallowed and fully recyclable. Over 95% of bakeries in the UK have used this method ever since - including industry giants such as Hovis, Warburtons and Allied Bakeries.
As low-density polyethylene (LDPE) bags are widely considered to be the most effective at keeping products fresher for longer, We Seal developed a sealing solution which could be recycled along with the host bag. This design choice also solved other serious issues which come with rigid closures: sharp edges that present cut hazards, and risk of choking if accidentally swallowed.
With the need for modern bakeries to abide by strict quality control practices and provide full traceability, another thing that We Seal offer is the ability to print a lot of information directly onto the closure. With plenty of space for "use-by" dates and batch codes, there's even room for a logo, web address, QR code or marketing message. No more hunting for information on the bag!
Unlike butcher's tape which needs to be cut open with scissors and discarded, We Seal have developed a multi-use adhesive which means the tape can be opened and resealed up to 50 times!
Citing sustainability and aiding the fight against food waste as some of its core values, the company's unique approach has resulted in bag closures which contain up to 80% less raw material than other methods, yet still achieve a tight, resealable close that keeps food fresh.
Producing over 4 billion seals annually, with sealing machines on 6 continents and supplying some of the most respected bakeries in the world, We Seal is proof of the power of small.
For more information, visit www.weseal.com